District Governor's Message
to All Rotarians in District 5500
February is American Heart Month. It's also Black History Month, National Bake for The Family Fun Month, National Library Lover's Month as well as National Embroidery Month.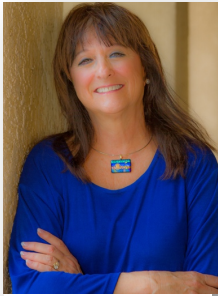 In Rotary, we celebrate February with the theme of Peace and Conflict Prevention and Resolution. Here are some excerpts from rotary.org. Over 70 million people have been displaced due to conflict, violence, persecution, and human rights violations. Half of them, unfortunately, are children. If you want more information, please visit https://www.rotary.org/en/our-causes/promoting-peace.
Let's talk about in-person events now. If any event is going to be in-person, you need to be sure that you're taking all the precautions necessary. We do not want Rotarians to feel that they are in any danger while attending a Rotary event or a Club meeting. It goes without saying that we must encourage everyone to continue to wear masks when they are with others and also that they continually wash their hands and stay a minimum of 6 feet apart. We know we have lost Rotarians not only in our District but in other Districts throughout the world because of COVID.
So please be extra cautious.
The vaccine is slowly becoming available in AZ for those who are "at-risk". I have already heard of many Rotarians who have had their first injection. If you want further information about the vaccine, visit this link from Johns Hopkins.
Our District has just approved a tax-exempt account specifically earmarked for District 5500 Youth programs. See the article in this newsletter for more information. We are very excited to announce The Rotary Youth Fund.
Here are some DG Challenges for Your Club:
Every Club should be talking about Peace and Conflict Resolution during February. We believe that Rotary creates an environment where peace can actually happen. Why not sponsor a special event or speaker for this month to talk about Peace and Conflict Resolution? Check out our District website, rotaryd5500.org for speakers who can do just that. Join PDG Rudy Westervelt for his conversation about Peace and Conflict Prevention/Resolution on Monday, February 1, 2021, at 7:00 pm EST. (Click on the link above for registration information.)
February is one of my favorite months. I absolutely love the celebration of Valentine's Day. During February, especially February 14th, reach out to those Rotarians and friends whom you haven't seen or spoken to in a while. Mail them a greeting card or send a virtual greeting card or just pick up the phone and call them. Make a difference in someone's life.
I am asking Clubs to please work together on projects and fundraisers. Work with Clubs in your region, work with Clubs outside your region, work with other organizations; let's show that we can collaborate and be very effective in neighborhoods across Southern AZ. Larger Rotary Clubs should consider reaching out to smaller Rotary Clubs to make a bigger impact in their communities. Many Clubs have already done this and have reported successes.
Sign up for Rotary Direct – We want to achieve 100 percent membership participation in each and every Club. Watch this video for an easy "how-to" sign up on rotary.org. Skip all the paperwork required for check donations; donate directly online.
Please consider applying for a District Award. Award details were sent out electronically last week. Here is a link if you cannot find your original copy. Every Club has the same opportunity to achieve an award in at least one category. These are "outside the box" ideas with cash awards, something new for District 5500.
HAPPY FEBRUARY AND HAPPY VALENTINE'S DAY TO EVERYONE.
PLEASE STAY SAFE AND HEALTHY!
District Governor Diane Ventura-Goodyear