District Governor's Message
to All Rotarians in District 5500
February is American Heart Month. It's also Black History Month, National Bake for The Family Fun Month, National Library Lover's Month as well as National Embroidery Month.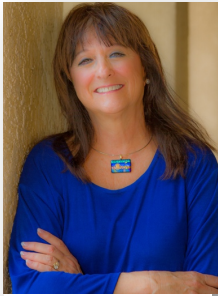 In Rotary, we celebrate February with the theme of Peace and Conflict Prevention and Resolution. Here are some excerpts from rotary.org. Over 70 million people have been displaced due to conflict, violence, persecution, and human rights violations. Half of them, unfortunately, are children. If you want more information, please visit https://www.rotary.org/en/our-causes/promoting-peace.
Let's talk about in-person events now. If any event is going to be in-person, you need to be sure that you're taking all the precautions necessary. We do not want Rotarians to feel that they are in any danger while attending a Rotary event or a Club meeting. It goes without saying that we must encourage everyone to continue to wear masks when they are with others and also that they continually wash their hands and stay a minimum of 6 feet apart. We know we have lost Rotarians not only in our District but in other Districts throughout the world because of COVID.
So please be extra cautious.